An organized office is important to keeping your business running in an orderly and productive manner. A wide variety of office storage solutions make-up part of Arbee Associates' massive product catalog. Our range of office storage solutions includes Lateral Files + Pedestals, Towers, Bins + Shelves, and Waste & Recycling. Below is a quick peek at some of our products that will help you arrange and retain important materials.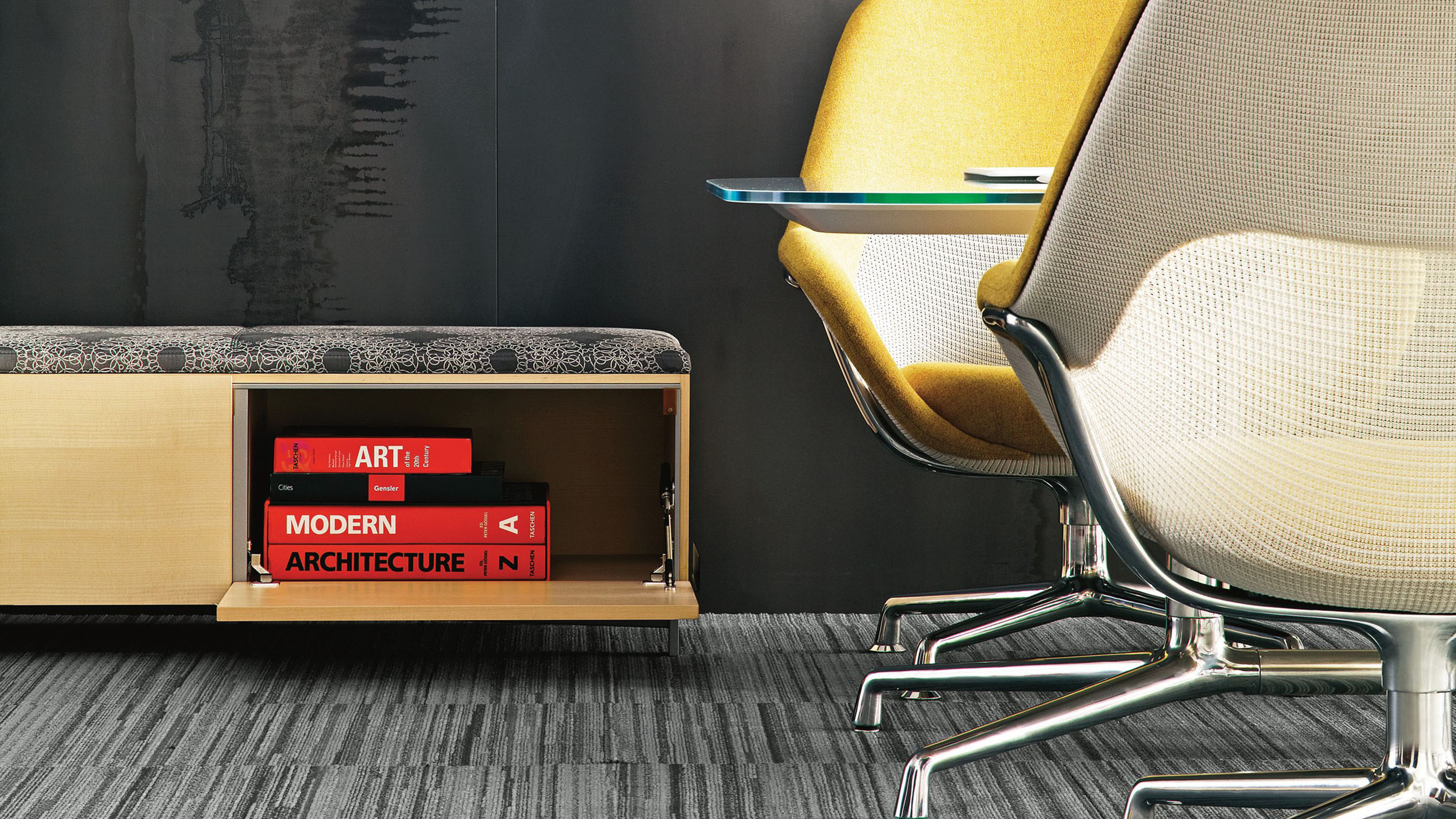 Exponents Benches are a holistic and functional office storage solution for meeting rooms. Benches allow for overflow seating in the event of a larger collaboration while also maximizing the real estate of an office without sacrificing environment.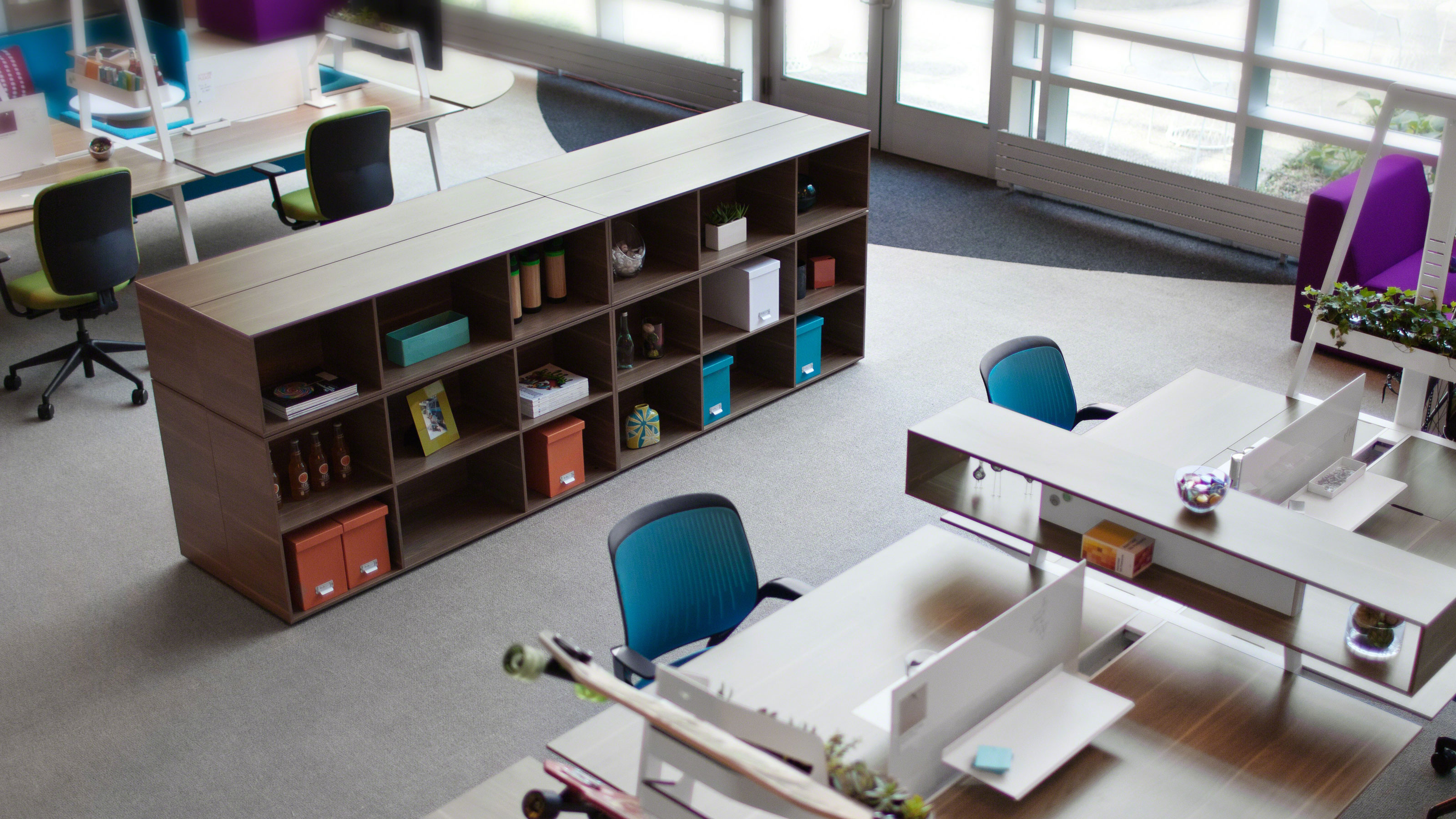 Available is 3 sizes, Depot provides storage and defines space. It's sturdy with a lightweight design, the top level rotates 180 degrees to create personal and shared storage, and its adjustable glides steady Depot on uneven floors.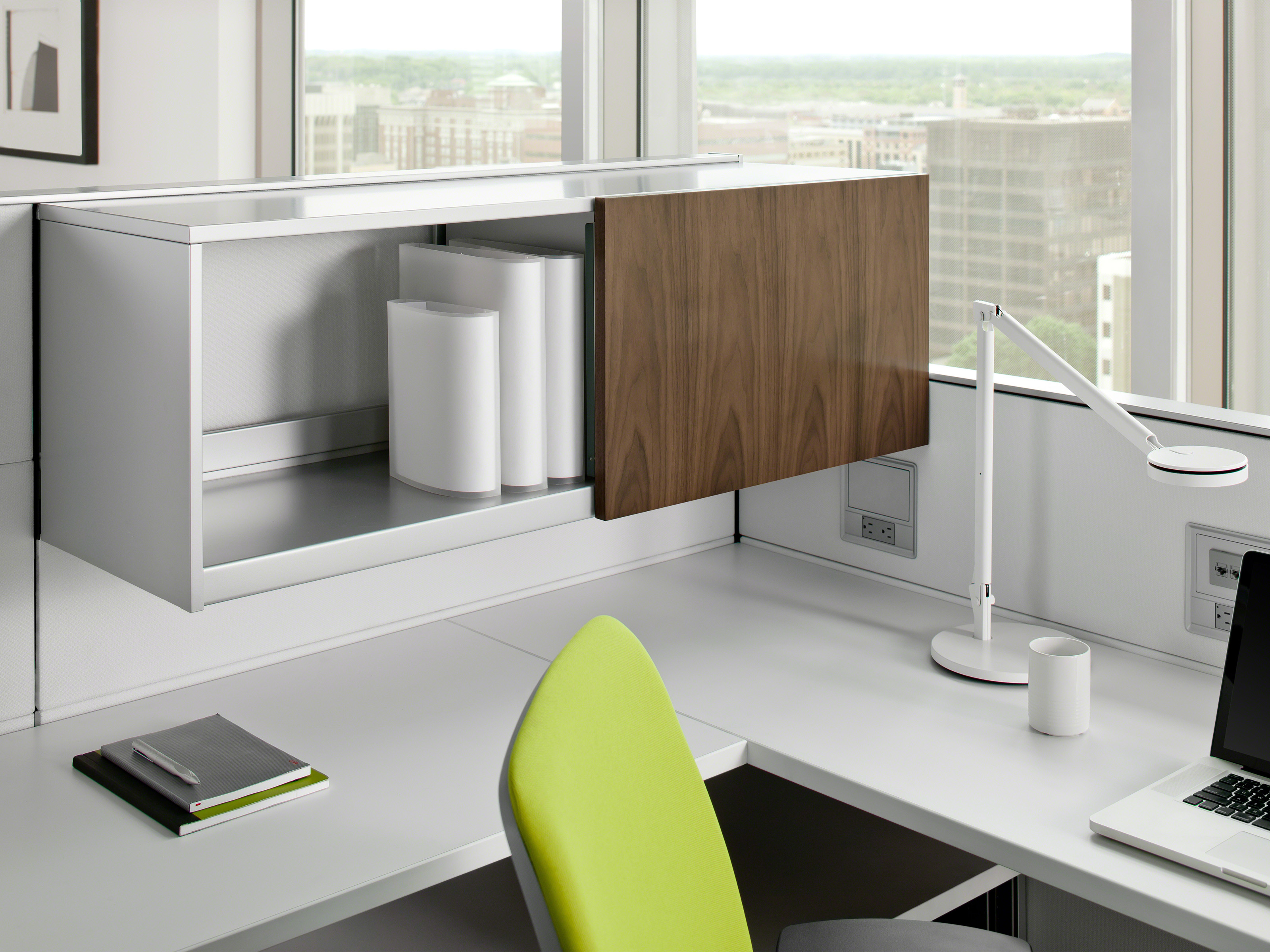 To save workplace real estate, office storage solutions should be integrated in innovative ways and do more than simply hold materials. With its unified design aesthetic, Universal storage elegantly defines the workspace.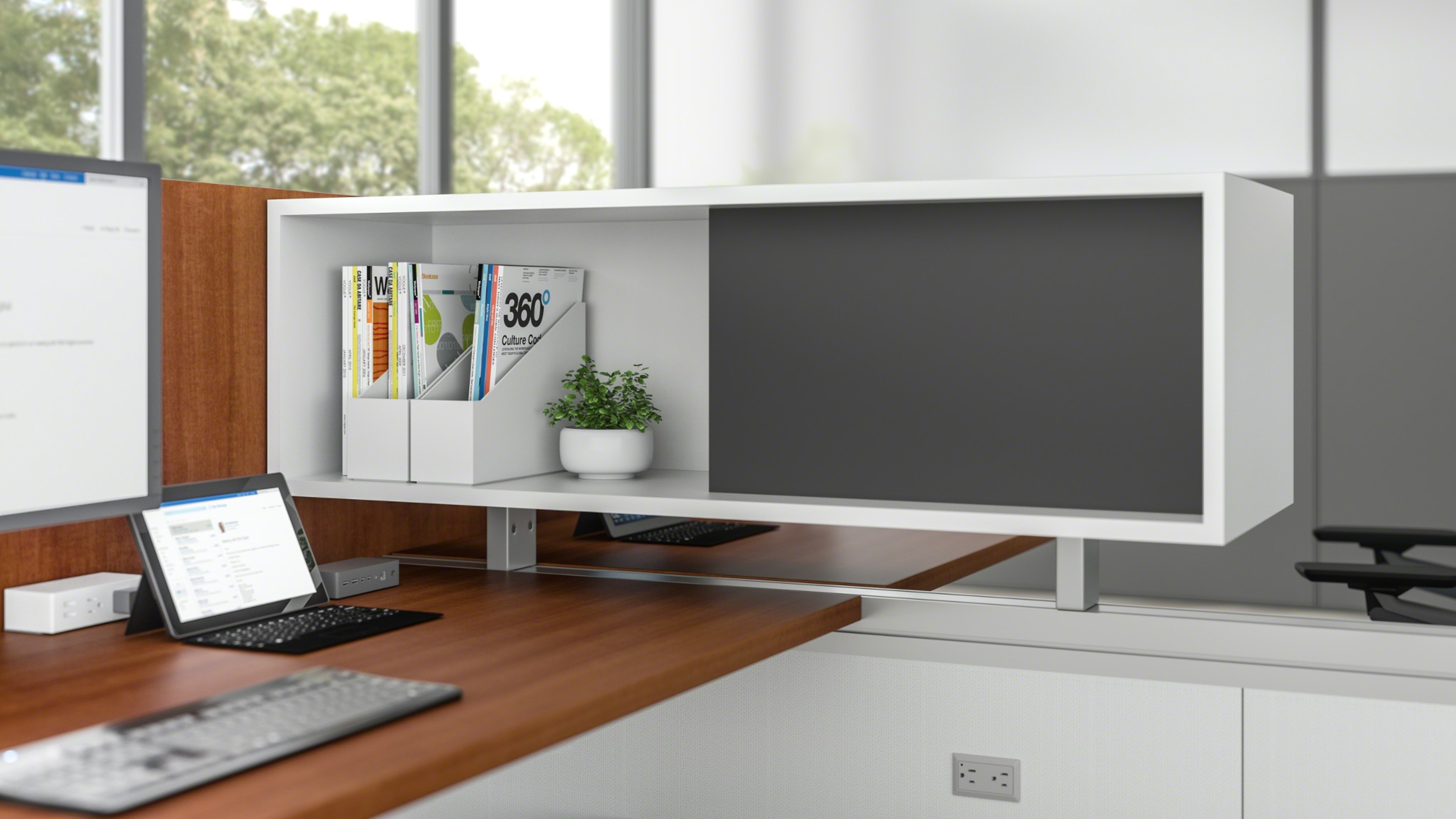 Duo overhead storage provides an overhead office storage solution for Post and Beam without hindering sight lines between individuals in adjacent workstations. It puts often-used work and personal items within easy reach.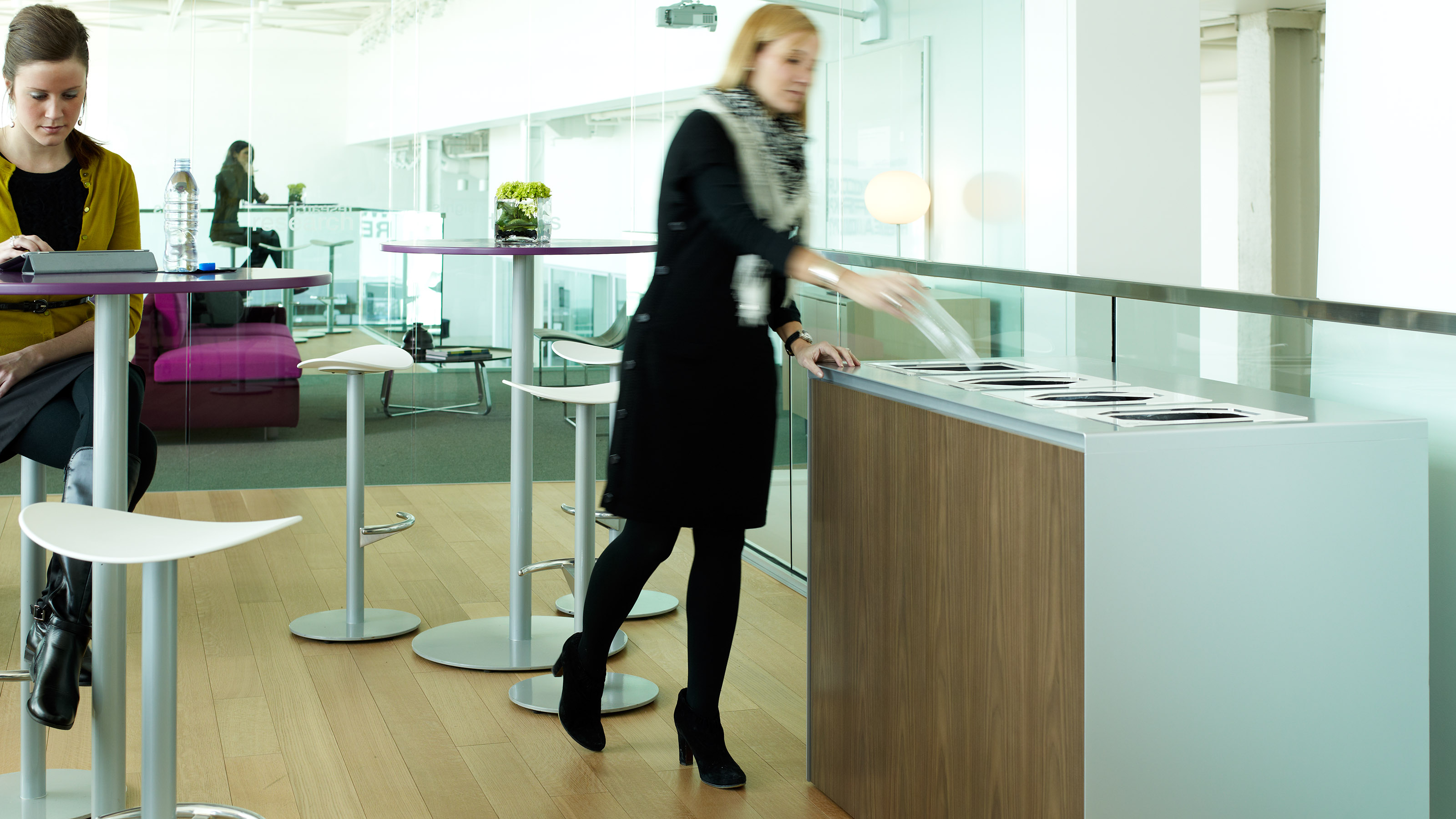 If you're looking to encourage recycling with upscale and streamlined aesthetics, adding a waste and recycling storage solution like Victor may be right for you. Victor, a metal waste basket, was designed to reduce fires caused by ashes in wicker wastebaskets.
When looking for the right office storage solutions, don't limit yourself. As you can see, storage does not have to be about putting things away but can serve as a way to promote collaboration and productivity. Let us know in the comments below how you keep your office organized.