Arbee Associates is proud to introduce you to our partner AMQ and their ILINE Beam product line. In this product spotlight, you'll learn all about what ILINE Beam is, how it can help make your office a more productive workplace, its easy installation process, and the features that make this product so unique. If you're looking for a way to connect and power your open plan office design with a sleek, stylish product, then AMQ ILINE Beam is the perfect solution for you.
What is ILINE?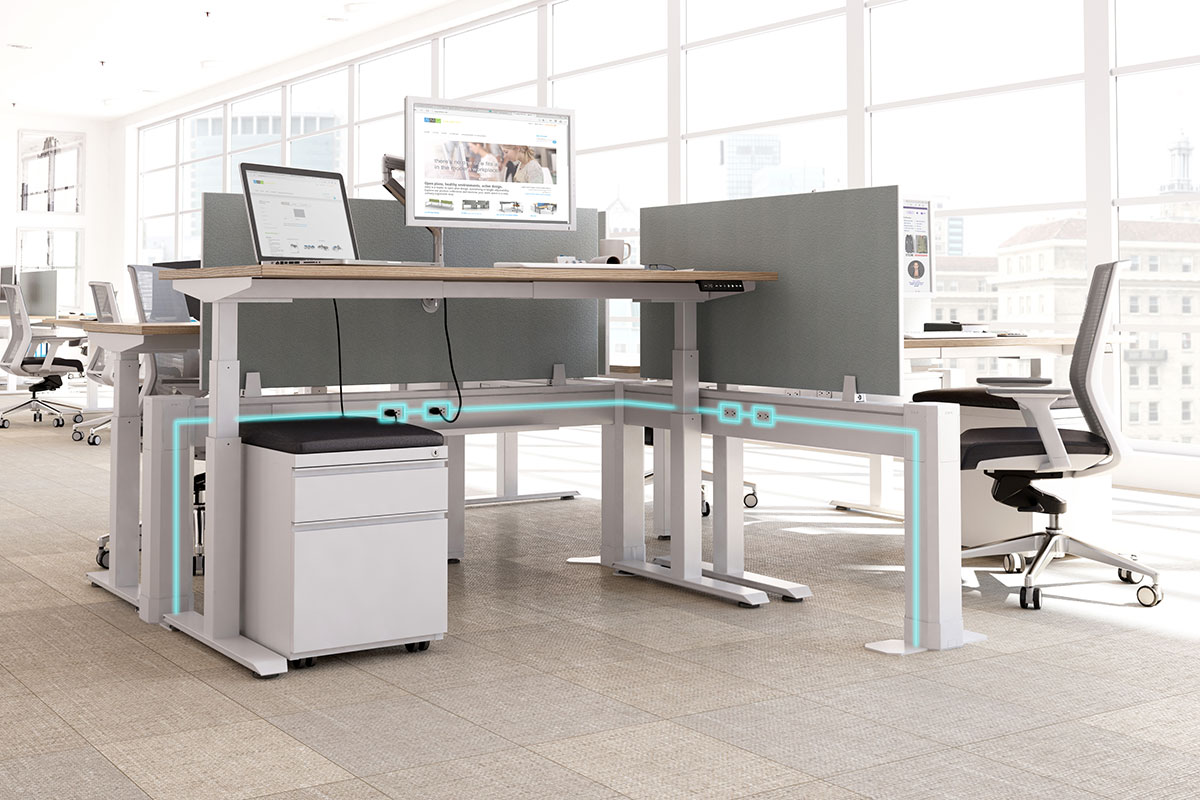 We all know that the modern office would be nothing without power and date. Power and data is what runs our modern world, powers our technology, and helps us do the things we need to do. AMQ saw the need for a way to connect and manage the power of open office spaces. The solution? The ILINE Beam.
The ILINE Beam is a revolutionary power and data beam that integrates seamlessly into your office furniture. It allows employees to manage power and data individually to unlock from the grid and reposition their workspace as needed. Never before has there been such a flexible and versatile way to manage your office's power and data.
The ILINE Beam is created with a sleek and modern design offering face plates, post sleeves, and an optional modesty panel to fit with your the look and feel of your office. ILINE Beams also connect in a linear 90 or 120 degree configuration for flexible planning options while keeping all of your cables neatly and safely tucked away.
Installation—What You Need to Know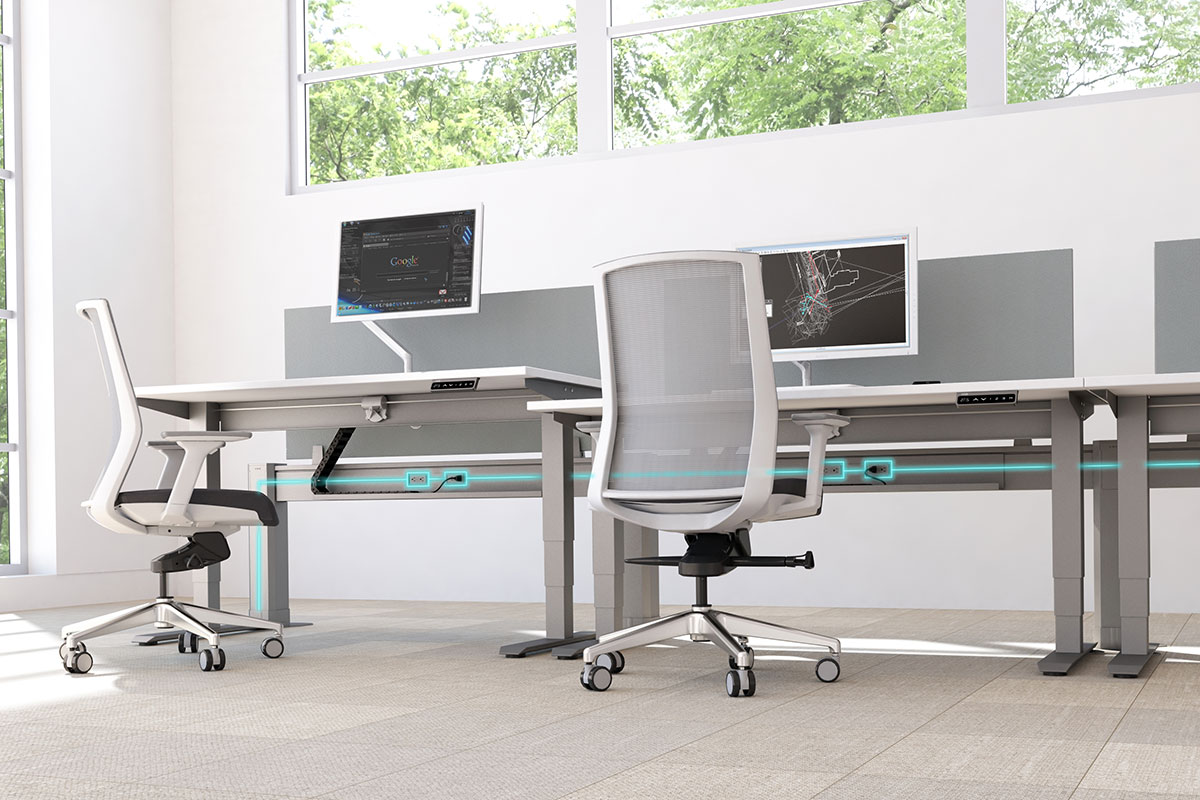 AMQ guarantees a smooth and easy installation when it comes to seamlessly integrating the ILINE Beam into your current office design.
On the AMQ website, there are comprehensive and helpful videos detailing each step of the installation process for the following components:

ILINE System

ILINE Wire Tray

ILINE Power Poles

ILINE Modesty Panel

ILINE Cable Management Track
Finishes
The AMQ ILINE Beam comes in two modern finishes that will work with a variety of office layouts and designs.
The Platinum Finish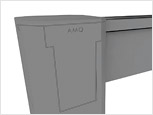 The White Finish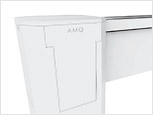 Features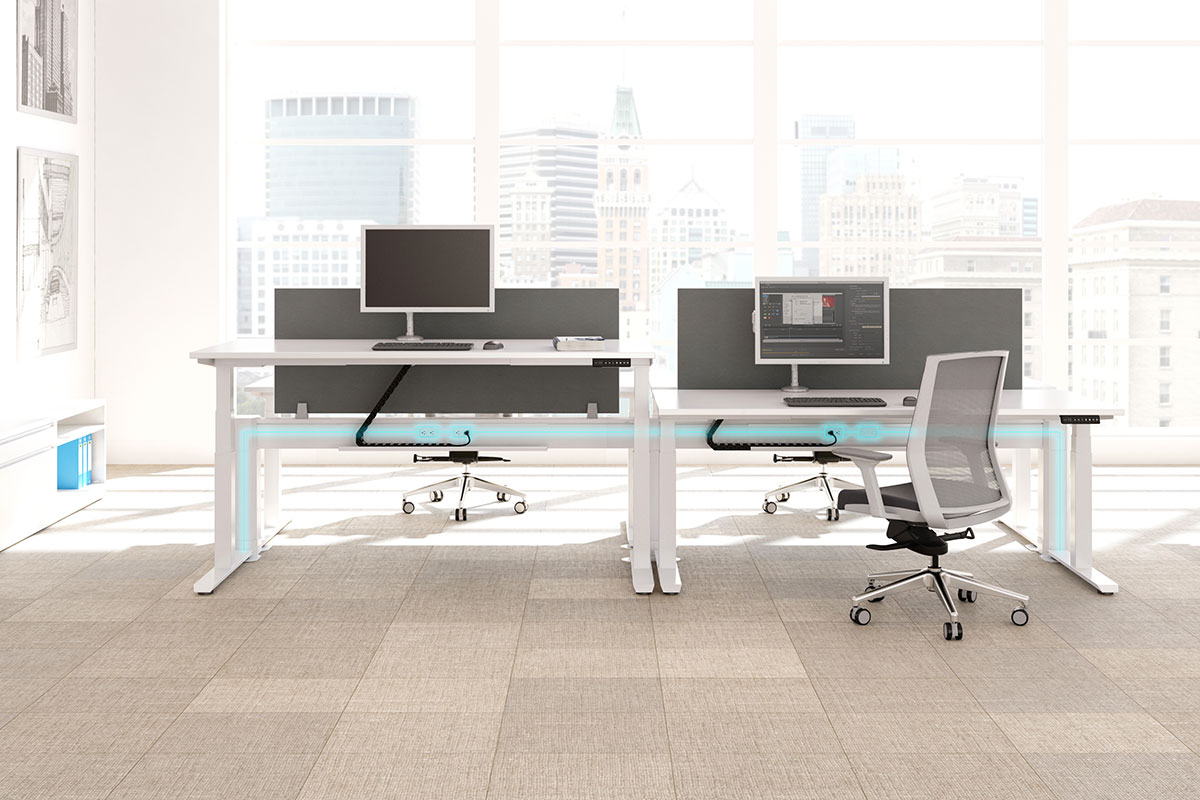 The AMQ ILINE Beams is equipped with multiple features that allow it to function beautifully in any office space.
Integrates seamlessly with benching and sit-to-stand tables

Built-in wire channel keeps wires organized

3 Circuit/5 Wire and 4 Circuit/8 Wire electrical

Fabric screens clip on

Available in White or Platinum
Bottom Line
The AMQ ILINE Beam is a great way to seamlessly integrate a flexible power and data source directly into your workplace design. With innovative technology, a comprehensive installation plan, seamless integration, and a variety of features, the AMQ ILINE Beam is a perfect power source solution for any office.