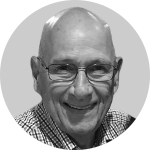 Howard Berkowitz
Chairman
Howard entered the furniture industry in 1963 with National Business Furniture Company, the family-owned furniture business which became Arbee Associates in 1973. The family has been a Steelcase dealer since 1938. Howard's leadership was vital to the company's growth. His insistence that the Arbee team consistently exceed customer expectations has been the foundation of Arbee's ability to build longstanding customer relationships. Howard is a 1959 graduate of the United States Naval Academy and served as a commissioned officer through August 1963 with the U.S. Navy.
---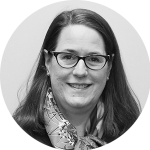 Nancy Berkowitz
Owner, President and CEO
As Owner, President and CEO of Arbee Associates, Nancy is responsible for overseeing the day-to-day operations of the company. Nancy has held several positions within Arbee Associates since 1986, including sales and Vice President and General Manager, Maryland division. In 1997, she was promoted to Chief Operating Officer. In 2003, Nancy was promoted to President. Nancy has a B.A. from Emory University and a J.D. from Suffolk University.
---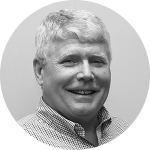 Vincent Marron
Chief Financial Officer
As CFO, Vincent is responsible for overseeing all accounting, financing, support services, and technology for Arbee Associates. Vincent joined Arbee in 1987 as a Controller. He became CFO in 1994. Vincent is a certified public accountant, and a member of the American Institute of Certified Public Accountants (AICPA) and the New Jersey Society of Certified Public Accountants (NJSCPA). Vincent is a graduate of Rider University with a BS in Commerce.
---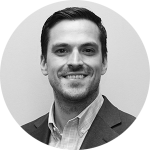 Chris Hanes
Chief Operating Officer
As Chief Operating Officer, Chris assumes leadership for sales, marketing, design, operations, and administration for Arbee Associates in both their Washington, DC and New Jersey locations. Prior to joining Arbee Associates, Chris held varying roles within the furniture design and manufacturing industry with Steelcase and Teknion. Chris is a graduate of Grand Valley State University's Seidman College of Business in Grand Rapids, MI.
---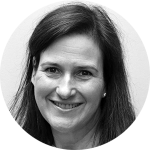 Ellen Berkowitz
Principal and VP of Corporate Development, New Jersey
As Vice President of Corporate Development, Ellen's multiple responsibilities include sales, project management, and special projects. Ellen's extensive knowledge of the office furniture industry and dealer operations is the perfect complement to her sales efforts. Ellen is the third generation of her family to be involved with the management of Arbee Associates. Ellen has a BA in Economics from the University of Vermont.
---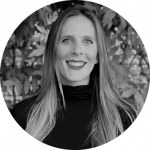 Samantha Haugh
Vice President of Client Engagement, Maryland
Sam leads our teams focused on the Architecture and Design community, the Corporate Real Estate Community, and Brand and Marketing. Sam oversees the initiative to enhance the customer journey and experience or all stakeholders that interact with our organization. Sam spent 6 years as a Workplace Consultant for Steelcase within the Baltimore and Washington DC markets. Prior to her time at Steelcase, Samantha worked as an interior designer at RTKL (now CallisonRTKL) in Baltimore.
---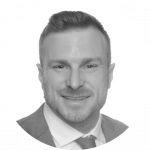 Anthony Sims
Director of Sales, New Jersey
As Director of Sales, Anthony Sims oversees the sales team and all efforts to engage with key clients and partners across New York and New Jersey. Anthony is responsible for overall sales and marketing efforts, as well as vendor relations, for all market segments. Anthony has 8 years of experience working in the office furniture industry with both a solid background in manufacturer and dealer experience.
---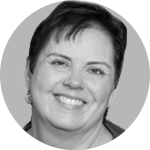 Kelly Hancock
Director, Special Projects
As Director of Special Projects, Kelly is responsible for coordinating national furniture purchases for several major firms in the Washington, D.C. market. Kelly's focus is helping clients achieve consistent project implementations across the United States. Kelly has over 28 years of experience in the office furniture industry. Kelly is a graduate of the University of Alabama with a BA degree in Russian and Eastern European Studies.
---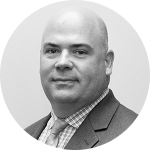 Kevin Sturges
Vice President of Strategic Accounts, New Jersey
As VP of Strategic Accounts, Kevin Sturges oversees the sales strategy and execution of Arbee Associates' account with Prudential Financial as well as penetrating large, competitively held accounts, and to grow our facilities and storage services business. Kevin has been with Arbee since 1996 and was VP of Operations. Kevin is a professional member IFMA AMSA and OFDA. Kevin has a BS in Environmental Design from the State University of New York at Buffalo.
---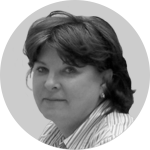 Linda Dickerson
Director of Administration
Linda Dickerson is the Director of Administration at Arbee Associates. Linda oversees all activity involving order placement and order entry. Linda also manages all sales coordinator and sales administrative staff.  During her career, Linda has participated in some of Arbee's largest and longest-standing customers. Linda has 30 years experience working in the industry and at Arbee Associates.
---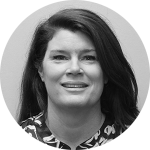 Ali Schoen
Director of Design
Ali is responsible for managing designers in multiple locations, and reviewing and assigning all new projects. Ali creates and implements processes to ensure quality and accuracy of output from the department, arranging training for designers, analyzing bid responses, coordinating upcoming projects with sales, and the day-to-day running of the design department. Ali started at Arbee in October 1998 as a designer. Ali is NCIDQ certified.
---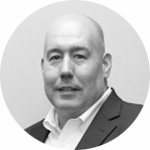 Sean Conway
Manager of Project Management Services, New Jersey
Sean is responsible for coordinating all estimates and proposal development through his project management team in New Jersey. Sean has over 20 years experience working in the office furniture industry. Sean previously worked as a project manager and has led Arbee's project management and installation efforts for a multitude of long-standing clients. Sean's experience includes delivery, installation, and on-site product phasing and placement.
---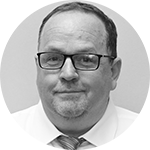 Ian Ward
Director of Installation and Warehouse Services, Maryland
Ian oversees all delivery, installation, facilities services and scheduling for the project team in Maryland. Ian is responsible for productivity and financial performance, policies and procedures, asset management, training, scanning of inventories, receiving, pulling and loading of goods, parts inventory, storage capacity and quality control audits, vehicle fleet, and warehouse equipment and supplies. Ian has 23 years experience in the industry.
---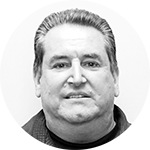 Pete Franzi
Delivery and Installation Manager, New Jersey
Pete oversees the overall productivity and financial performance of the New Jersey warehouse and asset management departments. Pete is responsible for productivity and financial performance, policies and procedures, asset management, training, scanning of inventories, receiving, pulling and loading of goods, parts inventory, storage capacity and quality control audits, vehicle fleet, and warehouse equipment and supplies. Pete has 38 years experience in the industry.
---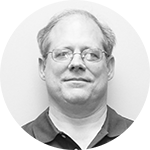 Mark Gramcko
Accounting Manager
As Accounting Manager, Mark Gramcko is responsible for the direction, coordination and operation of the accounting and finance functions in the Maryland and New Jersey locations. In addition to supervising Arbee's Finance Team, Mark manages the accuracy and day to day productivity and operations of accounts payable, accounts receivable, payroll, fixed assets and the integrity of our perpetual inventory system. Mark has over 30 years experience in Accounting and earned a BS in Marketing.