Arbee Associates and Orangebox are proud to present the revolutionary Acoustic Pods. These Acoustic Pods are designed to meet the demand for privacy and quiet in the growing open floor work environment.
With Acoustic Pods offices can have the best of both worlds—open floor collaboration with the option for private work and meeting spaces. If you're interested in easily incorporating private spaces into your existing office design, Acoustic Pods are the perfect solution for you.
A Quiet Space in an Open Plan
Over 70 percent of workers now work in an open floor plan office. While these workplace designs can be great for encouraging collaboration and creativity, they can also harm productivity and employee well-being.
Employees benefit from having quiet spaces where they can focus on individual tasks without distraction. Introverted employees also benefit from quiet spaces away from open plans that can overwhelm and drain them. Acoustic Pods by Orangebox offer an affordable and easy solution to the problem of open plan offices. With Acoustic Pods you can provide your employees with the space they need to focus and be productive whether it's alone or in small groups.
Flexible Pod Systems to Meet Your Needs
Orangbox Acoustic Pods are not fixed to the floor of your office. This means that they can be positioned and arranged around your building to meet the specific needs of your company and employees. Acoustic Pods can also be reused again and again. So if your business outgrows your current workspace or you decide it's time for to redesign your office, the Acoustic Pods can move with you.
The Acoustic Pod system is also flexible and versatile, providing a wide range of room size and function options. Whether you need a small private room for individual work, a medium size room for collaboration, or a large meeting space, there is an Acoustic Pod to meet every need.
The Pods
There are three different Orangebox Acoustic Pods models for you to choose from. Each is unique and provides employees with a variety of functions. Your imagination is the limit when it comes to how you use your Acoustic Pod in your office space.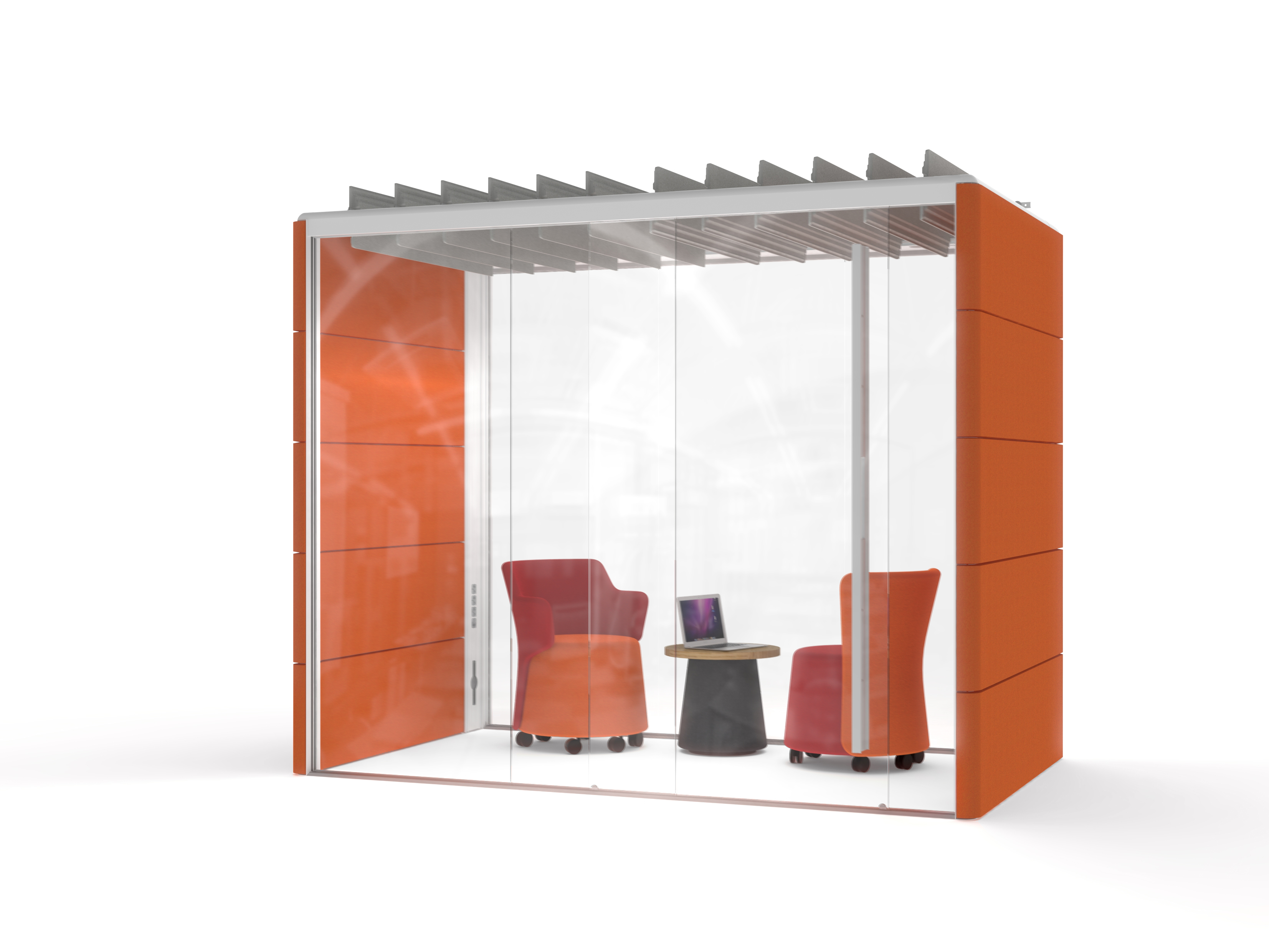 Smallest of the Acoustic Pods

Perfect for individual work or a focus space

Can be furnished with a wide variety of interior options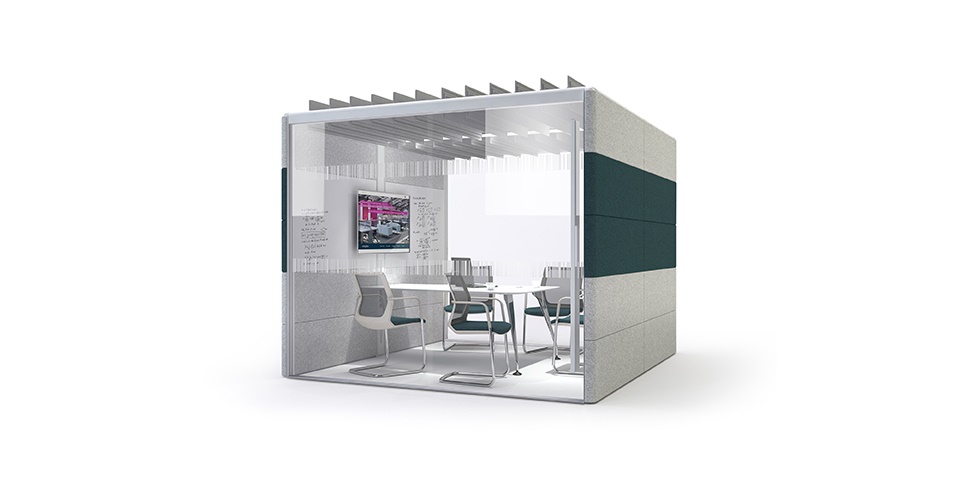 Medium size Acoustic Pods option

Excellent for a collaboration or small meeting space

Can readily integrate a range of technology equipment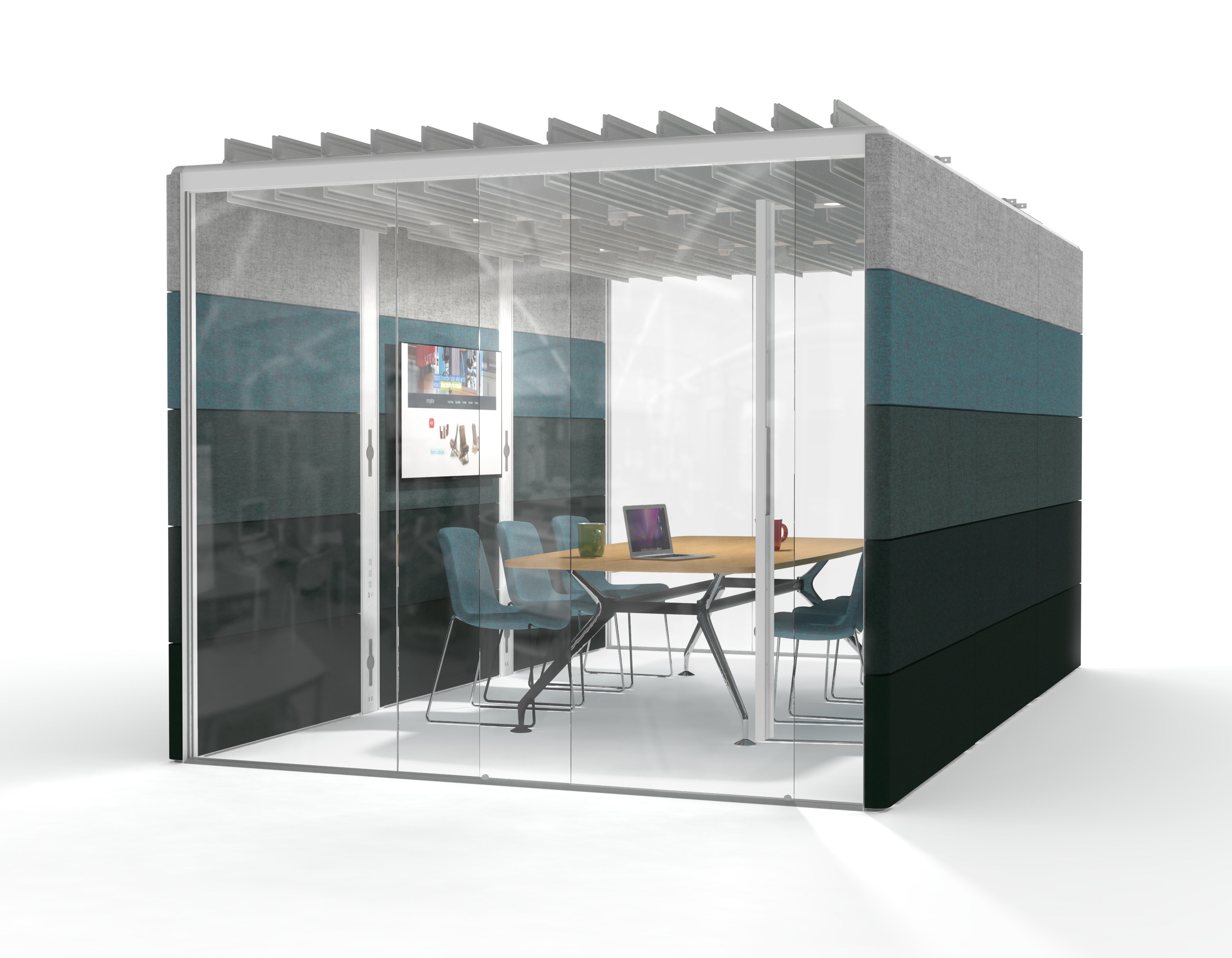 Large Acoustic Pods space option

Perfect for large meetings, conference room, or visual presentation space

Able to be equipped with monitors and video conferencing components
Acoustic Pods offer a great alternative to your open plan office design. With an easily movable and demountable construction, Acoustic Pods can fit the various needs of your company. If you're looking for an affordable and flexible way to provide a quiet and private space in your workplace, Acoustic Pods by Orangebox may be the answer you've been looking for.
 
For more ways you can utilize space in your office, check out our blog post "The Latest Trends in Office Furniture and How to Use Them."